Don't wait hours for soup to be ready! This recipe Instant Pot Soup with Pork, Smoked Sausage and Beans is ready in 45 minutes and is the perfect dinner on a cozy fall night!
I don't know about you, but on a week night I loathe cooking dinner. By the time 5:30 pm rolls around, I'm tired, the kids are tired and my husband isn't even home from work yet but dinner has to be started!
With just a few ingredients and 45 minutes, this recipe for
Instant Pot Soup is the best solution for those nights you just don't want to cook!
One of my favorite parts about this Instant Pot Soup is that the pork is precooked and the tomatoes and beans come ready in a can.
All I need to do to prep this meal is saute the veggies and dump the rest in the Instant Pot!
A few minutes of prep and only 30 minutes of cook time, this Instant Post Soup with Pork, Smoked Sausage and Beans is my go-to dinner on a cold Fall night!
The pork, smoked sausage and beans are hearty and the broth is full of flavor. I love taking a big piece of crusty bread and soaking up the broth.
So yum!
To be honest though, this is the first Instant Pot Soup recipe I've ever tried. In fact, this is the first Instant Pot recipe I've ever made period!
I know, crazy, right?! How I have survived this long without an Instant Pot?
Must Try Instant Pot Recipes
What are some of your favorite Instant Pot recipes? Here are a few I'm dying to try…
Shredded beef filling for tacos
From Taste of Home: "Create a taco or burrito bar! For a variation, I make beef and bean burritos by mixing a can of refried beans into 3 or 4 cups of cooked beef filling.—Hope Wasylenki, Gahanna, Ohio"

Faux Rotisserie Chicken
From Cooking with Curls: "
Do you ever find yourself at the grocery store buying a week's worth of food, then reach for a rotisserie chicken because you no long have the energy to go home and cook what you just purchased? I admit it, I am guilty. But have you ever looked at the ingredients label on that chicken? Yikes! My Instant Pot Faux-tisserie Chicken is pure goodness….."
Sweet Potatoes
From Add a Pinch: "Instant Pot Sweet Potatoes Recipe – Cooking sweet potatoes in an Instant Pot or other electric pressure cooker makes cooking sweet potatoes so quick and easy! Perfect for enjoying as baked sweet potatoes as a side dish or for cooking to use in sweet potato casserole and so many other dishes!"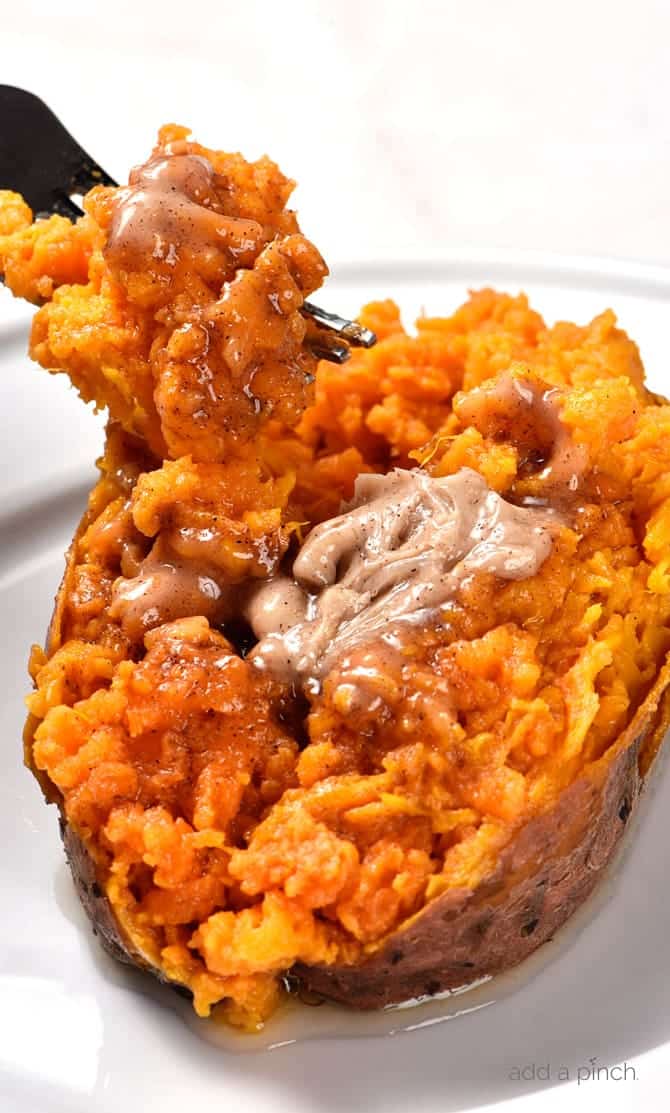 TJCB recipes to try as Instant Pot Soup!
Now that I have this Instant Pot, I think I need to reinvent my favorite JavaCupcake soup recipes to make in the Instant Pot!
Instant Pot Soup
Below you'll find my recipe for Instant Pot Soup with Pork, Smoked Sausage and Beans. Let me know if you try it… I'd love to hear what you think!