Just in time for Fall, these Paleo Apple Cinnamon Muffins are the perfect, health & heart friendly treat for your entire family!
And we have Natalie of Perry's Plate to thank for these amazing looking muffins. I swear, I can smell them baking in my kitchen just by looking at her pictures! YUM!
If you aren't familiar with the Paleo Diet… don't worry, because I wasn't either until I did some research learning about the types of food that Natalie prepares on her blog. According to the Paleo Diet's webpage… The Paleo Diet "… is based upon eating wholesome, contemporary foods from the food groups that our hunter-gatherer ancestors would have thrived on during the Paleolithic era, or Stone Age."
Wow! Super interesting to think about how we can bake using such limited foods… and if you think even more about it… man once lived like this so it's so completely do-able! If you're interested in learning more, check out Natalie's "Baby Steps to Paleo"… lots of great info!
Before we get to the recipe for these amazing muffins, let's look at some of the other yummy stuff Natalie has made over at Perry's Plate! In her bio, she says she cooks about 75% Paleo … so she's got some recipes on there that any diet can enjoy! Here are a few of my favorites…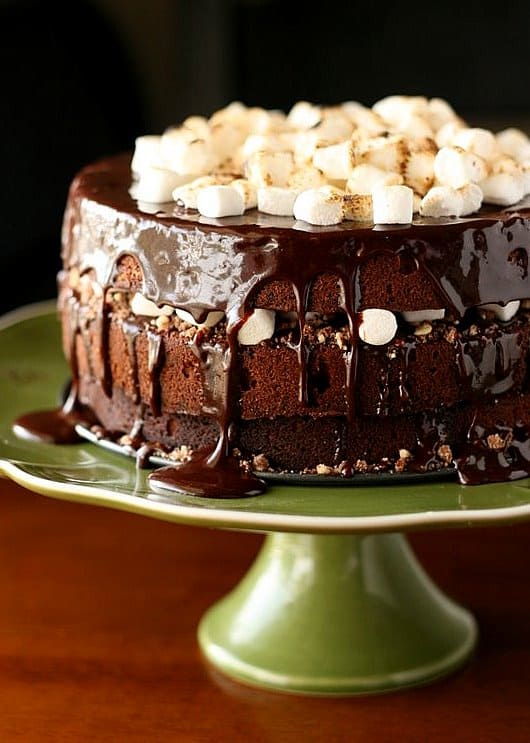 Chocolate Chip Cookie Dough Cupcakes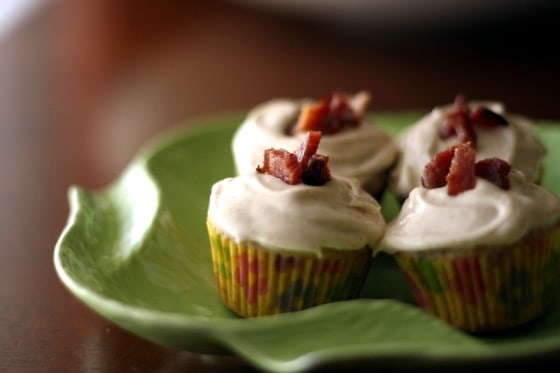 A big THANK YOU to Natalie for providing my readers with such an amazing, healthy, but super delicious recipe! I really appreciate you helping me out during this deployment transition!
Now, make sure you click on all the links to find Natalie all over the web… send her lots of JavaCupcake love!
Hello Java Cupcake readers! I'm Natalie. I'm a mom of three little girls (my poor husband), and I blog over at Perry's Plate. We live in the Reno-Tahoe, NV area… exactly where the smoke from the Yosemite fires is blowing. What color is the sky supposed to be again? *cough*
I'm excited to be here today and to support Betsy and her husband during their deployment. Yes, their. Deployments are a family effort! Betsy's situation has a special place my heart as my husband also served over a year in Afghanistan several years ago. It's not an easy thing to send your husband to a war-torn country (in fact, it's pretty damn hard), and I give my wholehearted thank you and lots of virtual hugs to both Betsy and her soldier for their sacrifice.
So yes. Let's get talking about these muffins. Over at Perry's Plate I post a lot of paleo recipes. As a family we eat mostly paleo, and sometimes that puts a kink in my baking endeavors. Muffins are fairly easy to pull off, though, when trying to avoid grains, dairy, and refined sugar. I love these particular muffins because they have a great texture, they're super moist, and the apples add a nice sweetness so you can use less sweetener.
Plus I love apple-cinnamon baked things, and I'm super excited that it's September! Time to bust out the apple recipes!
One thing to remember when using almond flour is to not have too much moisture in the batter. Almond flour doesn't absorb moisture like wheat flour does. A little coconut flour is great for absorption, but if you use too much you'll end up with a funky texture.
I adore Erin over at Texanerin Baking and used her recipe fore Grain-/Gluten-Free Lemon Muffins as a jump off point since her muffins turned out so well.
Aren't they pretty? I love the flecks of apple and almond flour peeking out of the tops.
Without gluten, eggs are often used as a primary source of binding. I love that these muffins held together so well without being "eggy"!
I hope you love these as much as we do!
You can find more of my recipes over at Perry's Plate! I'm also on Facebook, Twitter, Pinterest, and Instagram.
Paleo Apple Cinnamon Muffins
Ingredients
2 cups of almond flour (about 192 grams)
1/4 cup coconut flour (about 32 grams)
1 Tablespoon cinnamon
2 teaspoons baking powder
1/4 teaspoon sea salt
1/2 cup melted coconut oil
6 eggs
1/3 cup raw honey
1/4 cup unsweetened applesauce
2 teaspoons vanilla extract
2 small apples, cored and diced
Instructions
Preheat your oven to 375 degrees F. Line (or grease) your muffin pans (enough for 20 muffins).
Combine the dry ingredients (almond flour, coconut flour, cinnamon, baking powder, and salt) in a large bowl. Whisk to combine.
In a separate bowl whisk together the coconut oil, eggs, honey, applesauce, and vanilla. The coconut oil might harden, but don't worry if the batter has coconut oil chunks. It'll all work out nicely in the end.
Add the wet mixture to the dry, just until combined. Fold in the diced apple. The mixture should be about the consistency of a loose cookie dough.
Fill the muffin cups about 3/4 full and bake for about 15-18 minutes or until they begin to turn golden on top and are firm to the touch. A toothpick inserted into the center should come out clean.
Let them cool in the pan for a few minutes, then transfer to a wire rack to cool.
They hold up best to unwrapping and cutting if you let them cool for about 15-20 minutes. I understand if you can't wait that long. We usually can't! You can store these in an air-tight container for 2-3 days.
Recipe adapted from TexanerinBaking.com